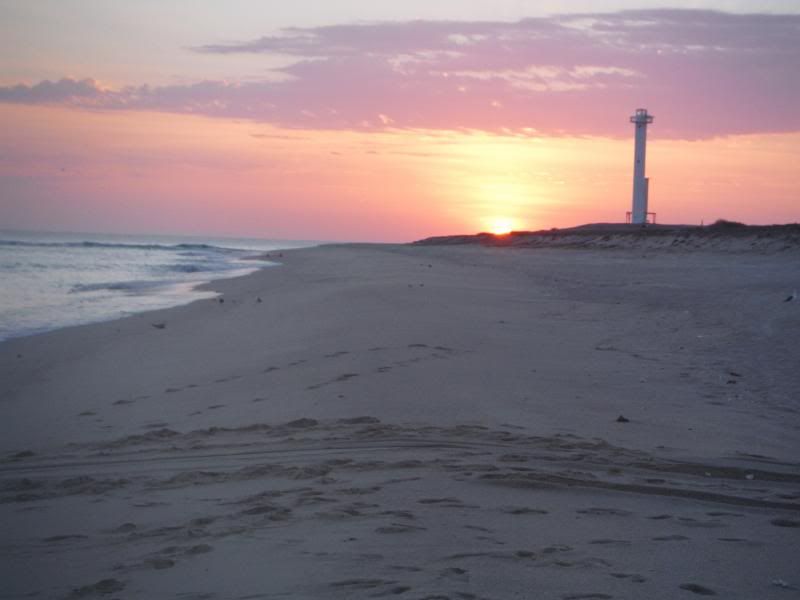 Aloha, had a great time down in Baja. Some are saying the sun is setting on the fishing in baja, but for us it was a great time and a great change of scenery. This is the famous light house, one of my favorite spots on Earth to fish.
Jay hosted me and Luke the first week. We had fun catching mahi and got a couple of roosters on Bait. Johnathan runs tailhunter and we took some fish there for dinner and drinks.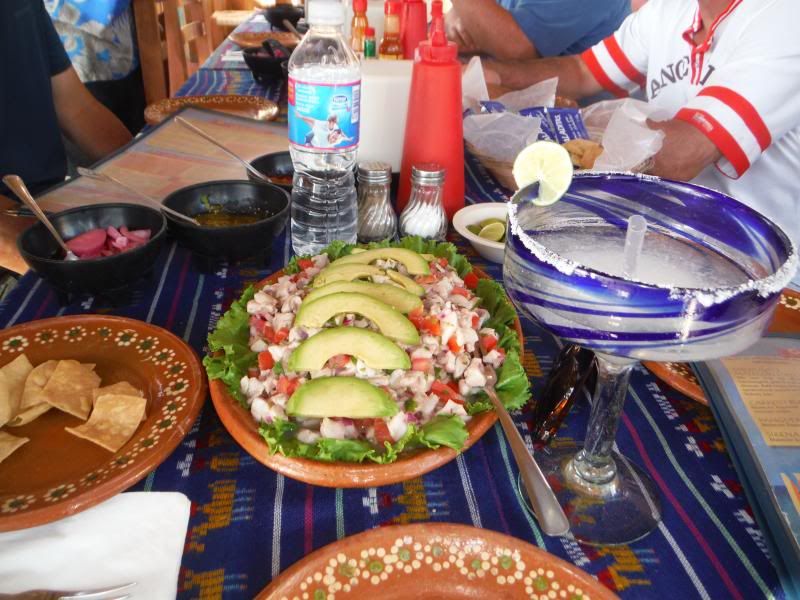 The ceviche and margaritas were great. We had fun at all the great places to eat, and really enjoyed Tailhunter.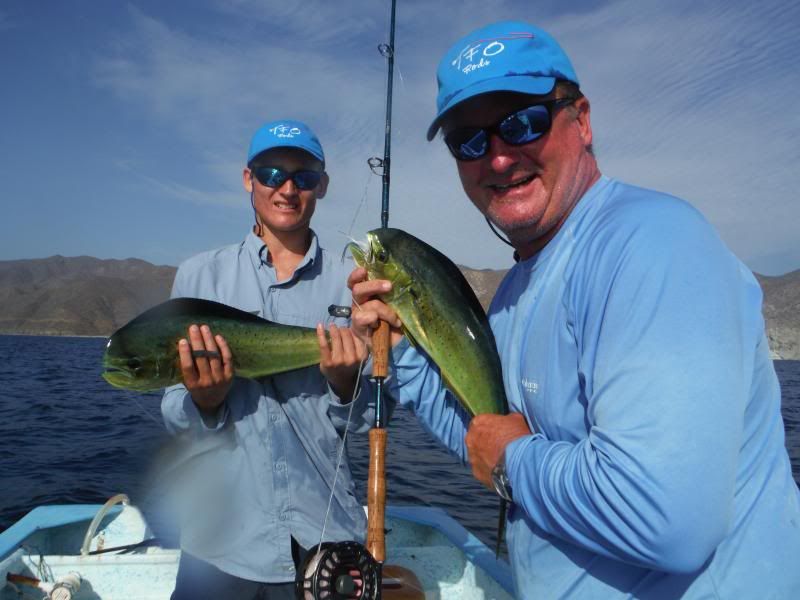 We caught many of these. This was a double on father's day. My largest was about 30lbs and Luke got a nice 25lber on the fly, his largest on the fly.
Luke and I doubled up on these nice roosters on bait. You can see Luke fighting his in the background of mine. Luke said his was fast and strong like him, and mine was big and slow, like me. Aren't kids great?
We got the pair at the lighthouse, but had to use live ladyfish. Roosters are the real draw for me to come to baja. This was the only one I caught, but it is my largest rooster to date. Very cool and strong fish.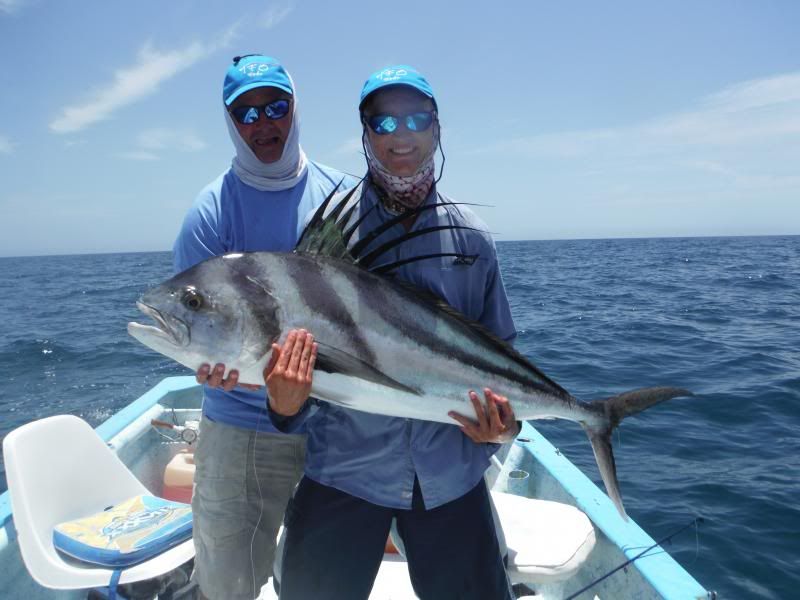 Luke got this beauty the 2nd week, and it is his personal best rooster. It really kicked his ass.
Effren was our guide the 2nd week and we had a great time with him. We caught many mahi. Most were small, but some good sized ones in the 10-20lb range as well. We trolled for billfish and ono and cast to any roosters we saw, but with out sardinas it was difficult to get the roosters to feed. Our group was determined, and they did get three roosters on fly. A first for my friends.
Luke got this nice 20lb toro out by the island, and it also kicked his ass. We got a variety of fish, amberjack, bonito, ono, pargo etc. I hooked a big mystery fish, either a manta ray or a marlin, but had to cut the line. We had fun with all the mahi around and never got skunked, but did have to work hard for fish. Our group had a blast, we got radios and gave each other crap during the day. We went out and had a good time at the La Concha hotel. It was an off year because of the lack of bait, but we still had fun. Doug was infamous for diving in after his son dropped a spool overboard only to realize he had his go pro on his head and lost that in the dive overboard. Doug has lots of diving incidents so this was nothing new to us. It was funny to listen to the gear guys talk about him back at the bar and in the pool. Thanks to Jay Murakoshi for putting this together. The group the first week was awesome, and our group just had a blast. If any of you get to Hawaii look me up and we can go catch some more mahi! Mahalos to all, Mems.