I am fortunate to live a few hundred feet from a nice little stream east of Toronto so leave the truck keys at home..
Opening day on My local stream started with little of the usual fanfare of cars lined up at the bridge and circus clowns splashing through the stream ( which I usually avoid like the plague). One lonely car parked on the side this day, and only the sounds of birds and water over rocks. I passed only 3 or 4 other anglers the whole day.
Fish had been thick the previous week and I think cold temps had kept them upstream.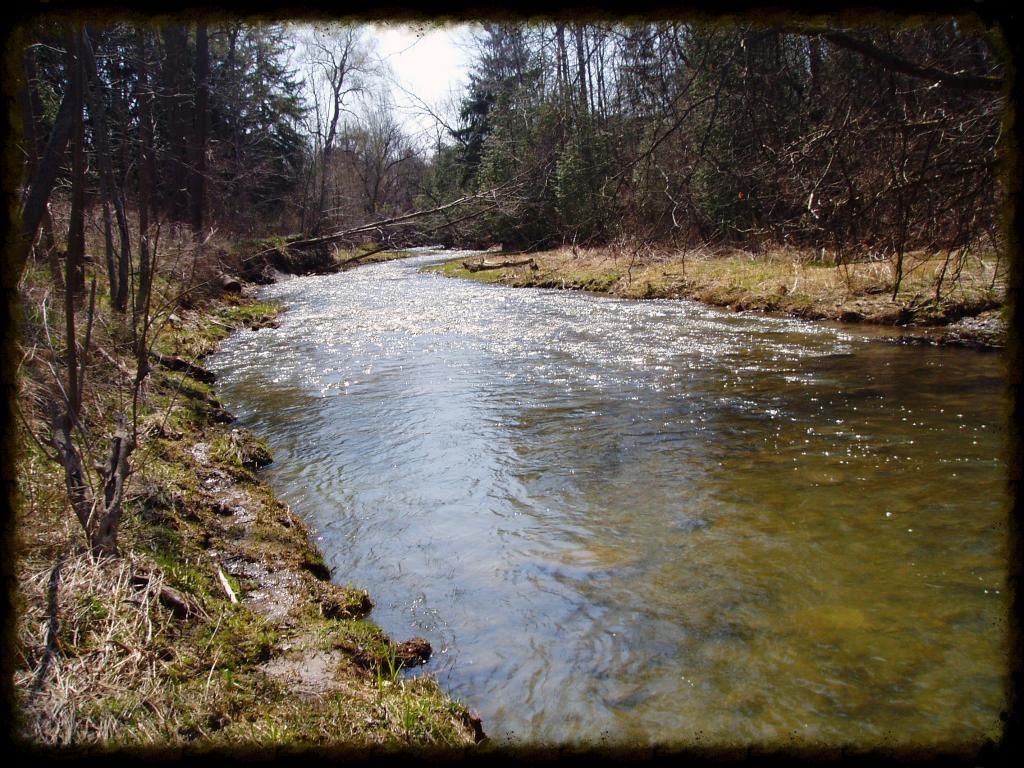 The first pool I drifted through started with the biggest fish of the day, after a little tug of war this piggy came to the bank. Close to 10 lbs, my boot tip is there for scale. Not the feistiest fish of the day but what a way to start.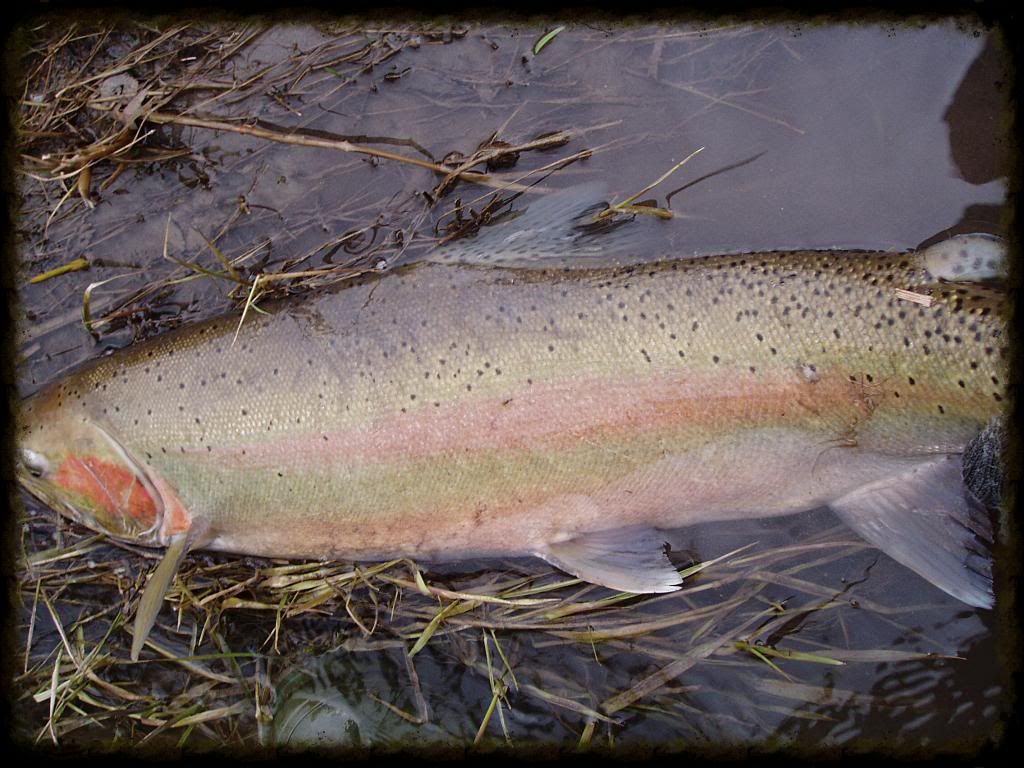 I didnít take pictures of all the fish landed depending on how long they took to get to hand and whether they needed more time to recover.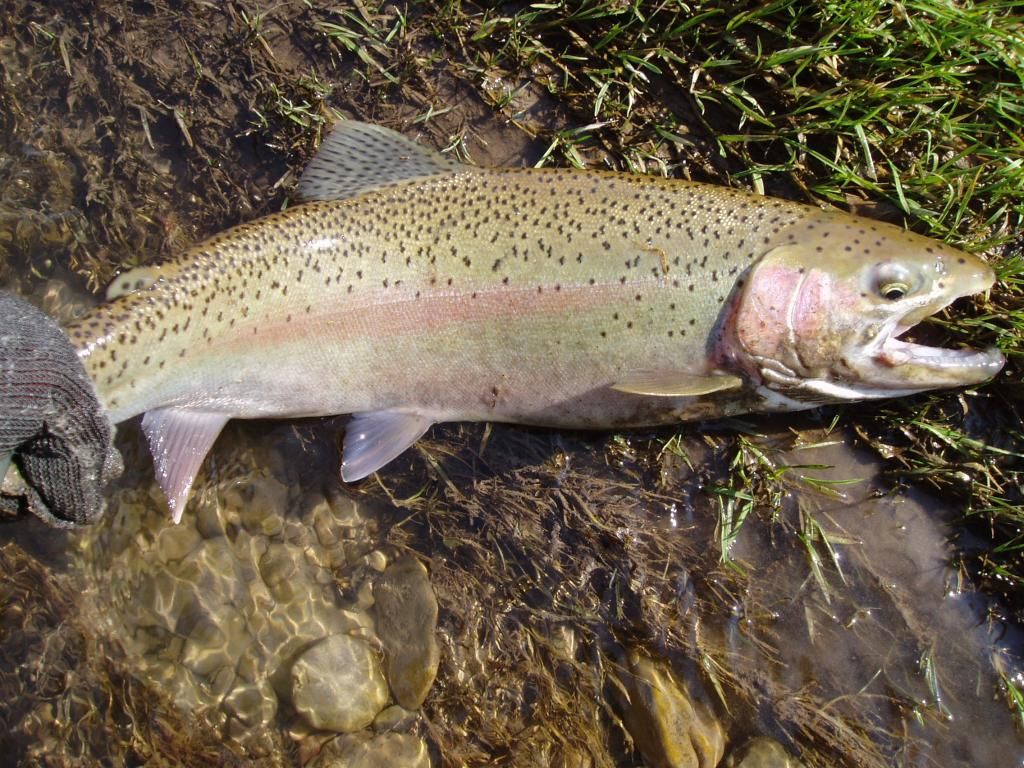 All were Released in pretty good shape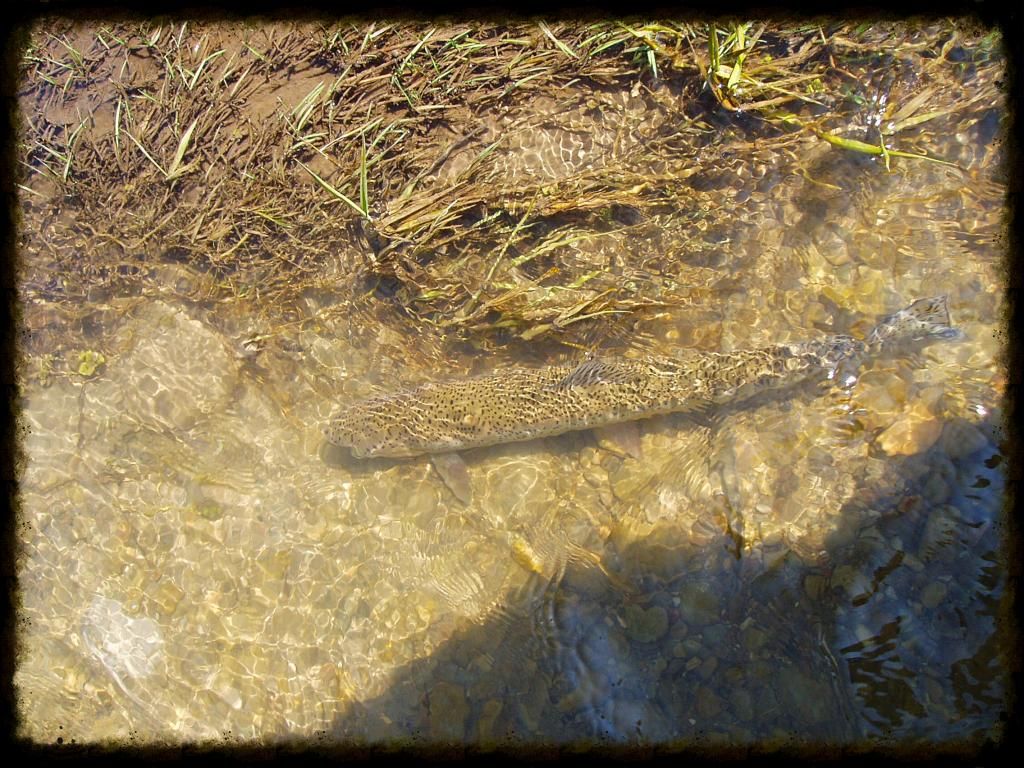 Random fish
Some property had changed hands and I spent an afternoon in waters that had been Forbidden for the last 15 years I had been in the neighborhood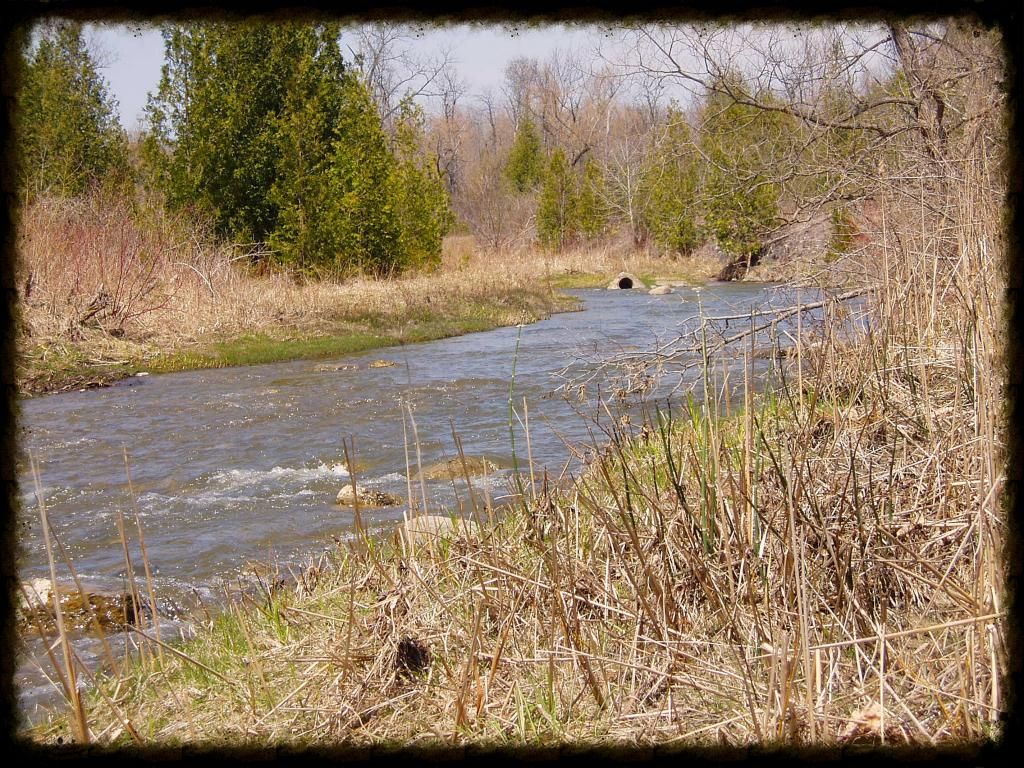 A nice surprise was this little jewel that took a Hares Ear.
I also got a little Atlantic that went airborne several times and made up for itís small size with a big attitude. It was so pretty with itís red dots down the side, smaller head and forked tail that I wanted to snap a quick picture but the fly was hooked hard and it needed some recuperating more than a photo.
Some fish were so fresh they jumped 5 or 6 times and at times cartwheeled 2-3 feet in the air. The only problem with fishing alone is that there is no one to Ooh and Ahh with you. At times I laughed out loud.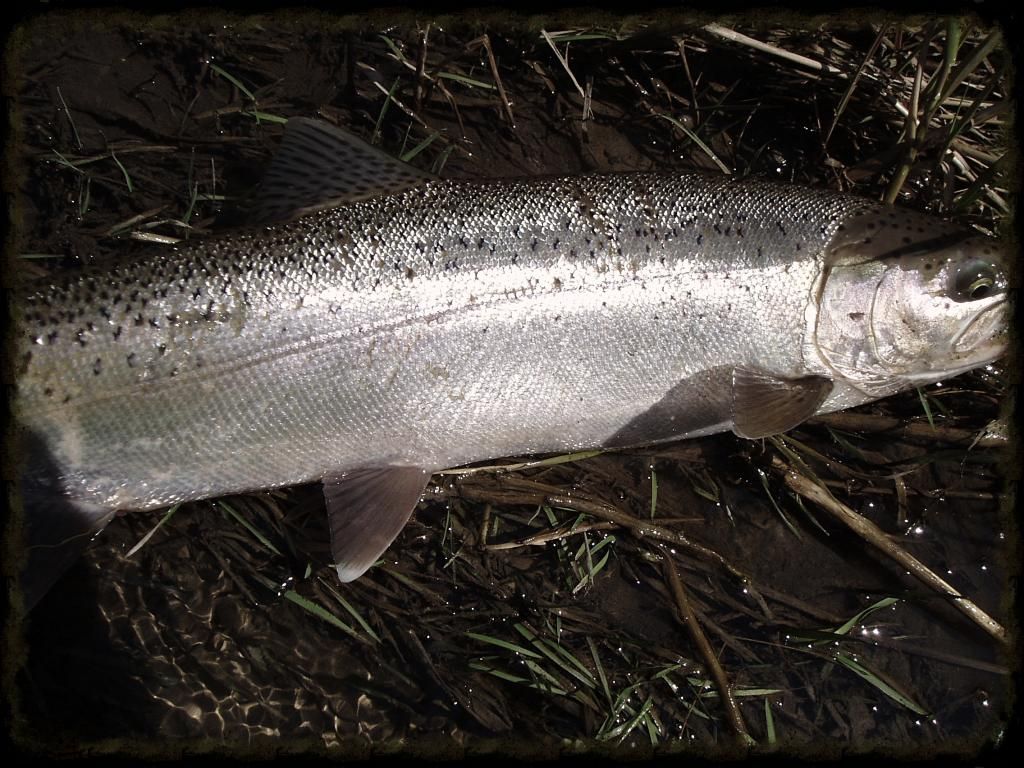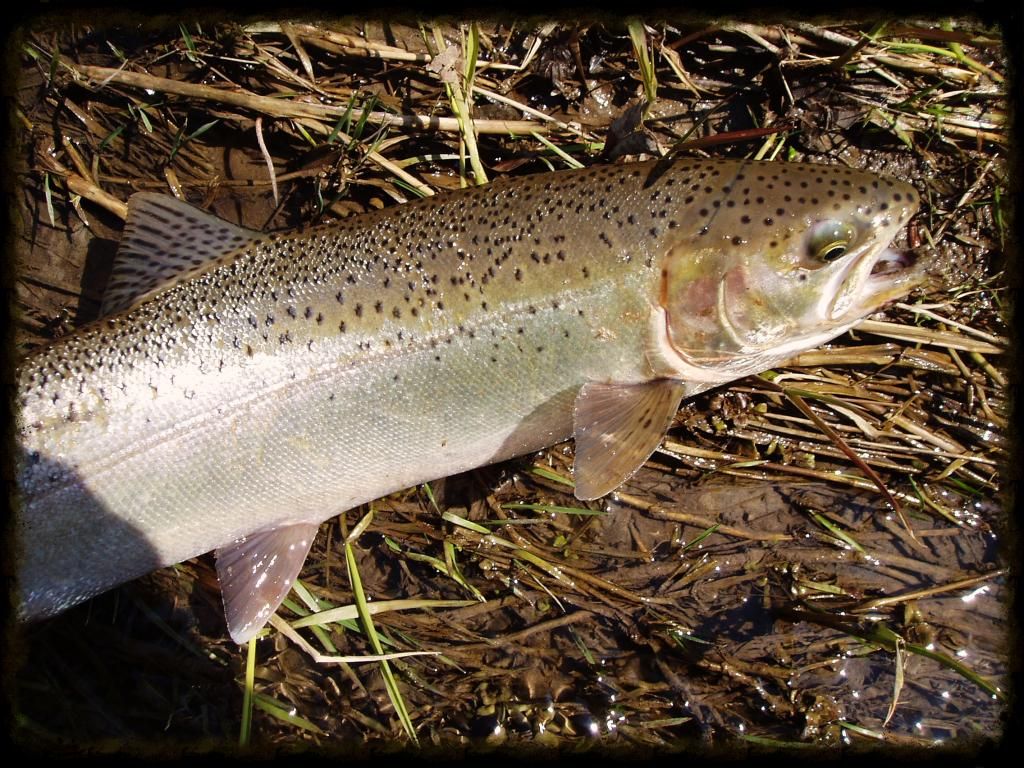 A sore ankle on one leg and a bum knee on the other has limited my mobility this week but I was able to get out this morning and managed to get a couple on Black Stoneflies.
Itís time for Dries and Browns and Brookies I thinkÖÖ
Cheers Sage