For the past 4 years running, my father, brother, son & I have carved out a long weekend in September to camp & fly fish. My 12 year old son was so excited to go this year, he couldn't sleep the night before. So maybe my small contribution to try and nurture his love of the outdoors & fly fishing (like my father did for me) is working. To echo what others have said, I truly believe the next generation represents the future of our sport and the future for pristine habitat.
Due to the many wildfires around, this year we decided to try fishing farther up on the tailwater we were targeting. With some haze due to the fires, the temps were in the mid 70's & comfortable during the day & upper 40's at night. Fall was in the air. I chose an 8'4" Linnea 4wt with an older hardy perfect (for dries) which was singing a few times during the day and the 2 other rods I fished were an 8'6"Winston glass 6wt with an Orvis Battenkill IV & a Tom Morgan Rodsmiths 8'6" 5wt with a Lamson ULA. This was the 1st time I've fished the Winston & Tom Morgan Rodsmiths graphite rod back to back & immediate I felt the similar lineage despite the difference in materials & line wt. Both were easy to cast, control & just a pleasure to fish. With fall colors & crystal clear water provided the perfect backdrop to the dancing October caddis. Both OC dries & swung nymphs & stonefly wets were effective! We floated the river the first day to get to know the water & then walked/waded the next few days.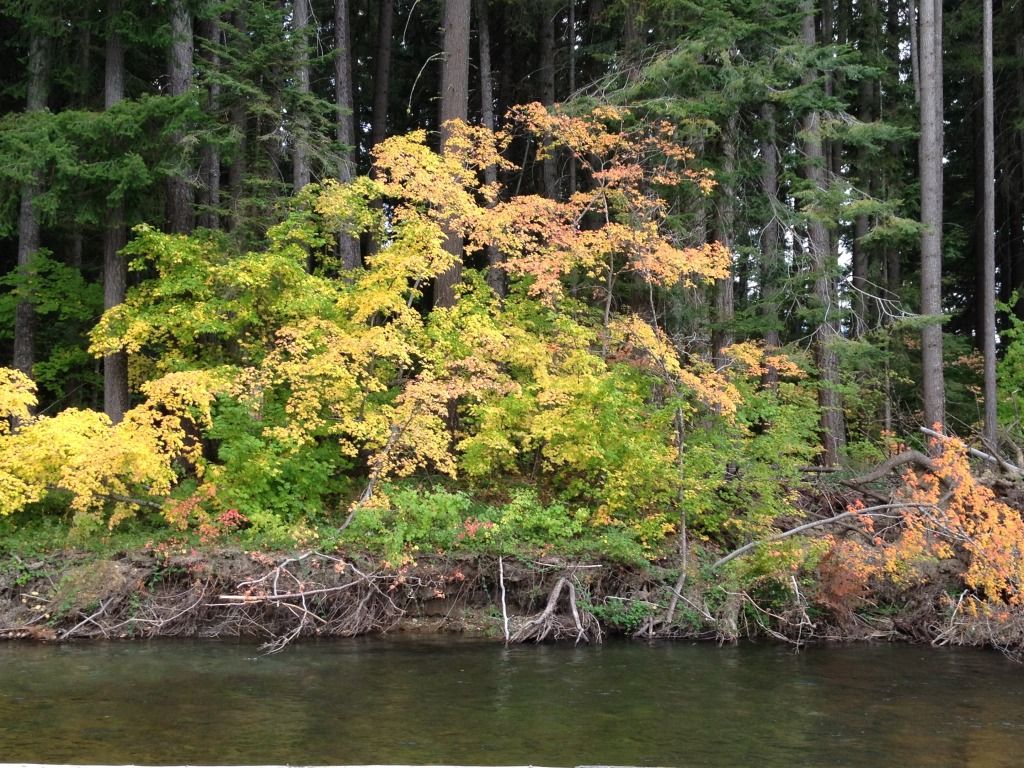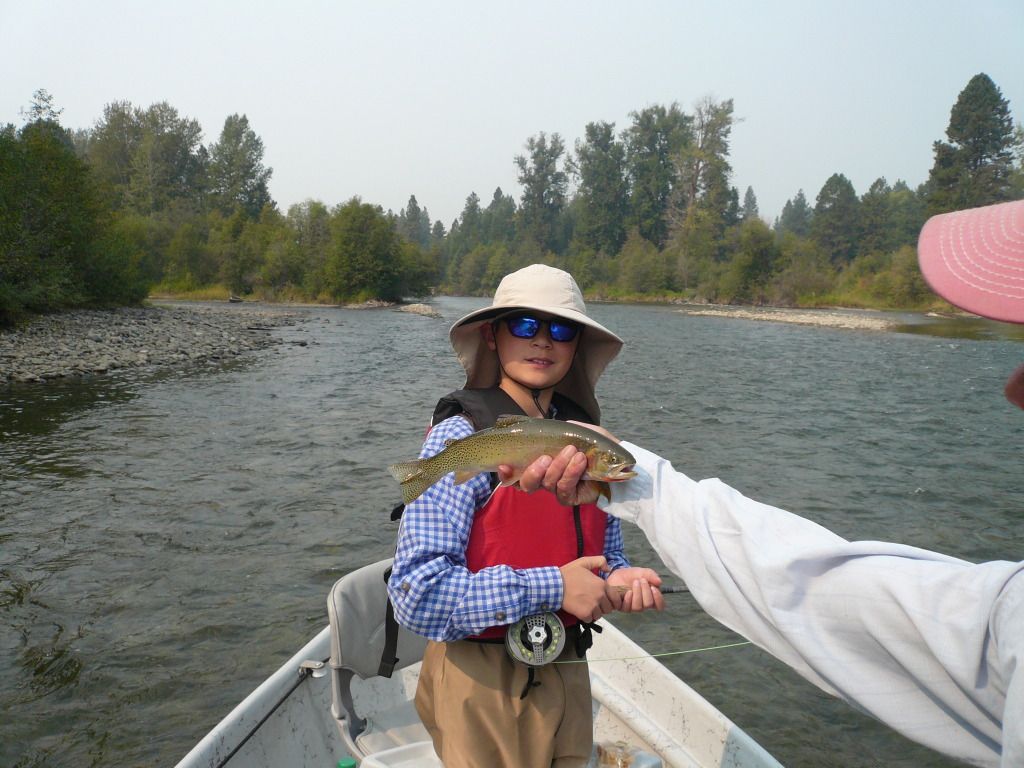 Fishing fine tackle & catching some absolutely gorgeous wild trout was memorable (including completing the 'hat trick' of catching bows, cutts & brookies). But for me, the best part of the trip was the time spent with my dad, brother & son all together streamside.