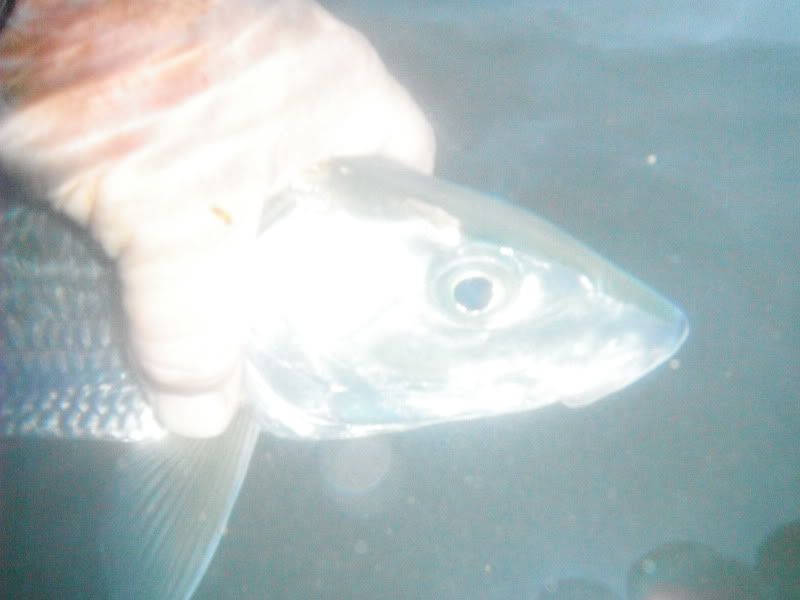 Aloha, I am back home and the fishing has been pretty good. I have been pretty consistant with the inshore fishing. Lots of nice bones like this one. The papio have been in shore and are chasing Oama. I love the new BVK rod and reel nice combo for light saltwater action.
The bones like to eat in the evening, I have gotten a couple in the 5-6lb range, but didn't have the camera with me.
The offshore action has been hot. I got this nice ahi on a pink popper, took 30 minutes to bring in. There have bben some big ahi around, but most came and went while I was on the mainland. I got a couple of 40-50lbers and they have made for some nice sashimi.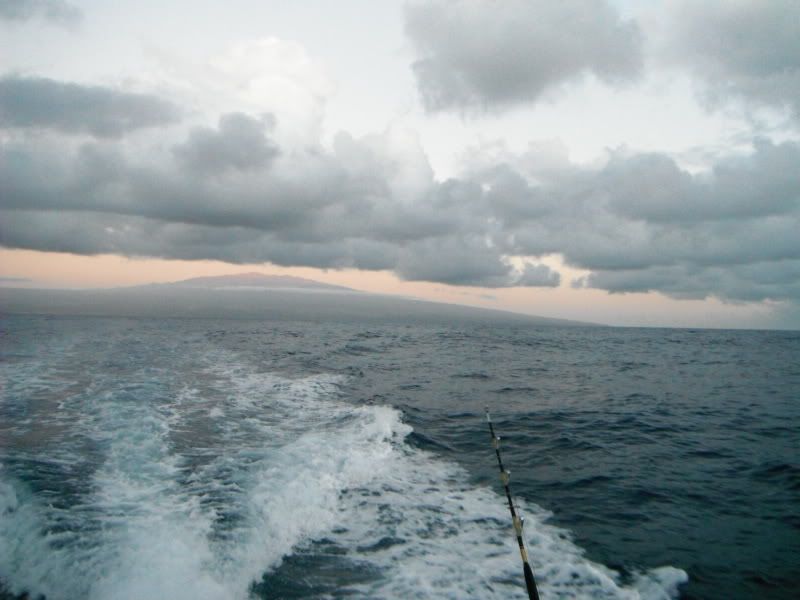 This is the view heading out of the bay in Hilo.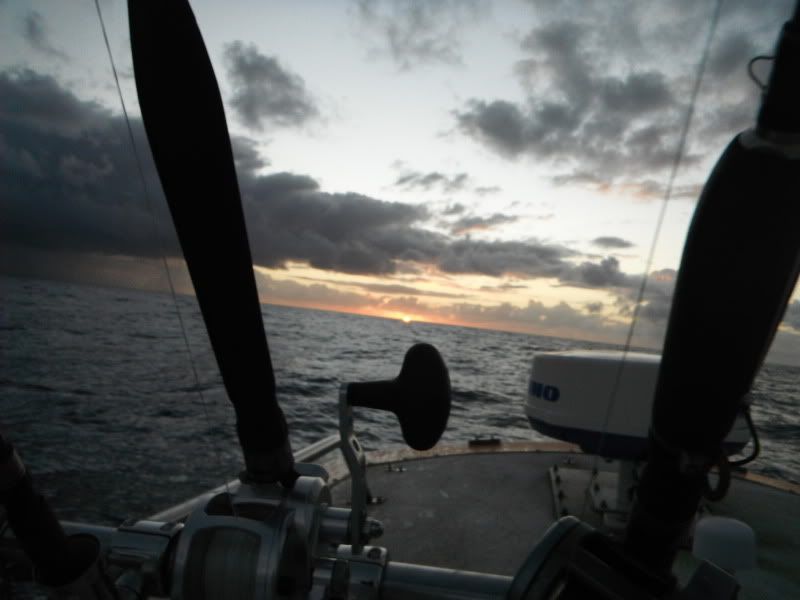 A reel sunrise!
Lots of mahi around, they have been pretty consistant.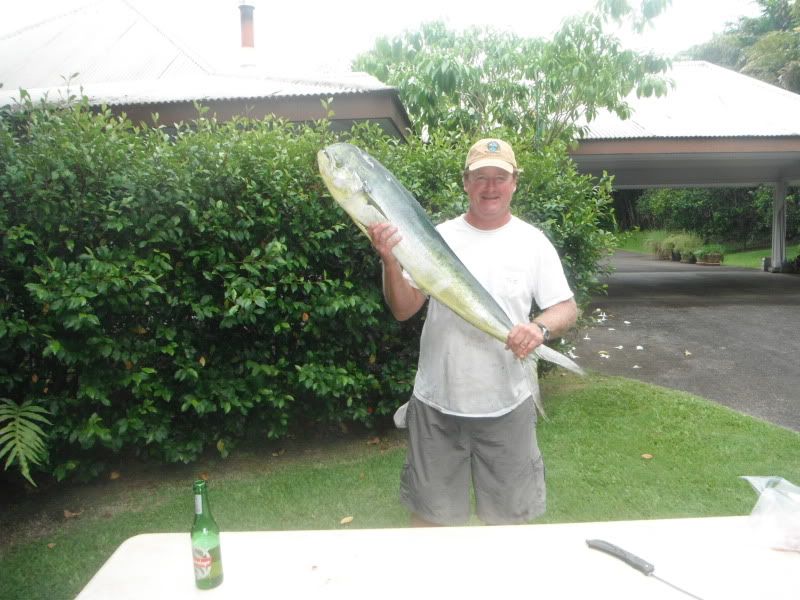 Had a good day yesterday, went out and got a bout a dozen ahi to 30lbs. Then hit another bouy and got five mahi. I had a 50lb bull on for almost and hour, but lost him at the boat when he went under the boat and broke the 40lb leader, what a heartbreak. Beautiful fish though.
Went offshore in kona one day with a couple of friends. Saw this nice sailboat down south. Look how flat the water is over there. Got a small ahi, a nice mahi and then this late season ono on the way in. The fishing has been pretty good, nice to be back in the islands.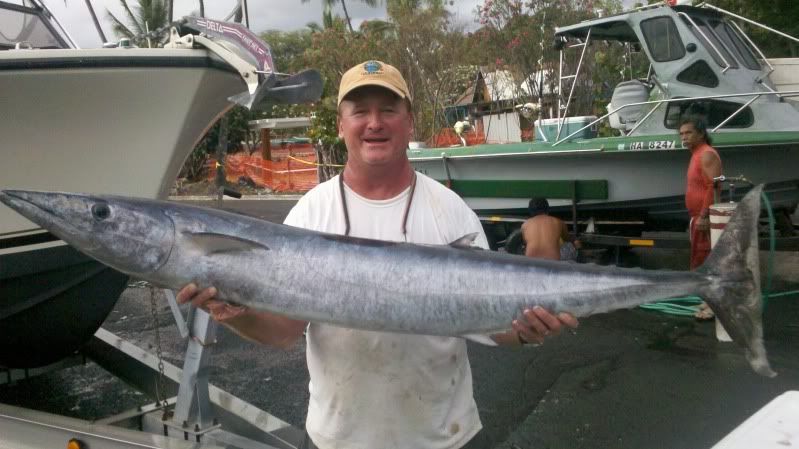 Lots of good grinds with that fish. I am back in school teaching now. I don't know why we have classes in August, the hottest month of the year, and one of my favorite times to be fishing. It is nice to be home, Mems.